Within An Arbor
Composed in 2013-2014, and updated in 2015-2016, this composition is in three movements (slow-fast-slow) and was a finalist in the 2016 Baylor University Composition Contest.
Duration: Approximately 12 minutes
Instrumentation: Flute 1&2, Oboe 1&2, English Horn, Bassoon 1&2, Bb Clarinet 1, Bb Clarinet 2&3, Bb Bass Clarinet; Soprano Sax, Alto Sax 1&2, Tenor Sax, Baritone Sax; Horn in F 1&2, Horn in F 3&4, Bb Trumpet 1, Bb Trumpet 2&3, Trombone 1, Trombone 2&3, Bass Trombone, Euphonium, Tuba; Timpani, Glockenspiel, Vibraphone, Marimba; Sus. Cymbal, Triangle, Wind Chimes, Clave, Snare Drum, Bass Drum; Harp, Piano.
Price: $70.00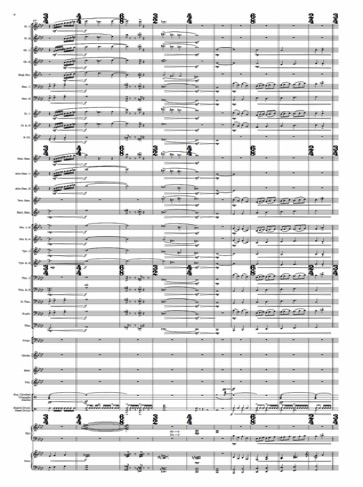 Movement 1 Audio Excerpt - Recorded Spring of 2016 by the Baylor Wind Ensemble